Happy Poetry Friday!
I'm writing nature haikus for December and am tagging them #natember. Linda Baie and Jean LaTourette are also writing them this month, join us. A few other haiku hashtags for December by Jone MacCulloch and Mary Lee Hahn are #haikuforhope #haikuforjustice haiku for kindness. 
   Here are my #natember haiku for this last week:
12-5-2019
moss shines her
regal welcome for winter,
earth plies for balance…
12-4-2019
blow feathery pine
like birds taking flight—
wayfind wisdom…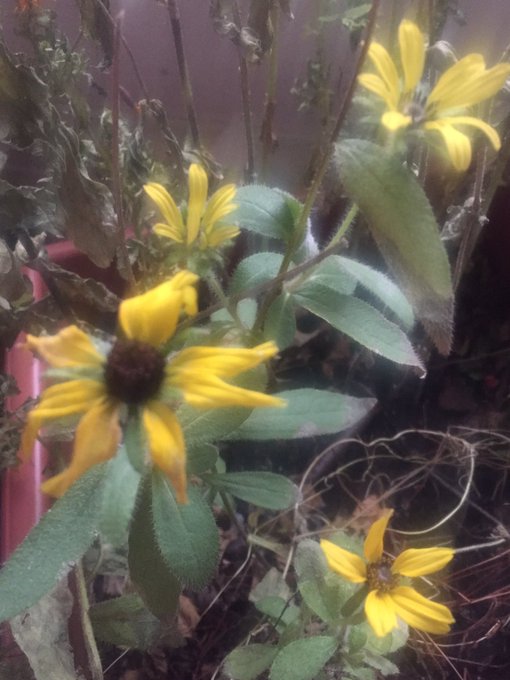 12-3-2019
yellow suzies dance
a few more dances… dally
on December
12-2-2019
silent crinkling
leaves sit, speaking through wind—
lessons to ponder…
lime green raindrop leaves
blanket baby trees as they
wait through winter…

© 2019 Michelle Kogan
Here's some uplifting music to balance out the political imbalance…
Tanita S. Davis is hosting this weeks Poetry Friday Roundup, Thanks Tanita! Stop by her blog fiction, instead of lies  for more poetry goodness, and…a December poetry challenge.
Visit Renée LaTulippe's site No Water River to find out more about what Poetry Friday is.